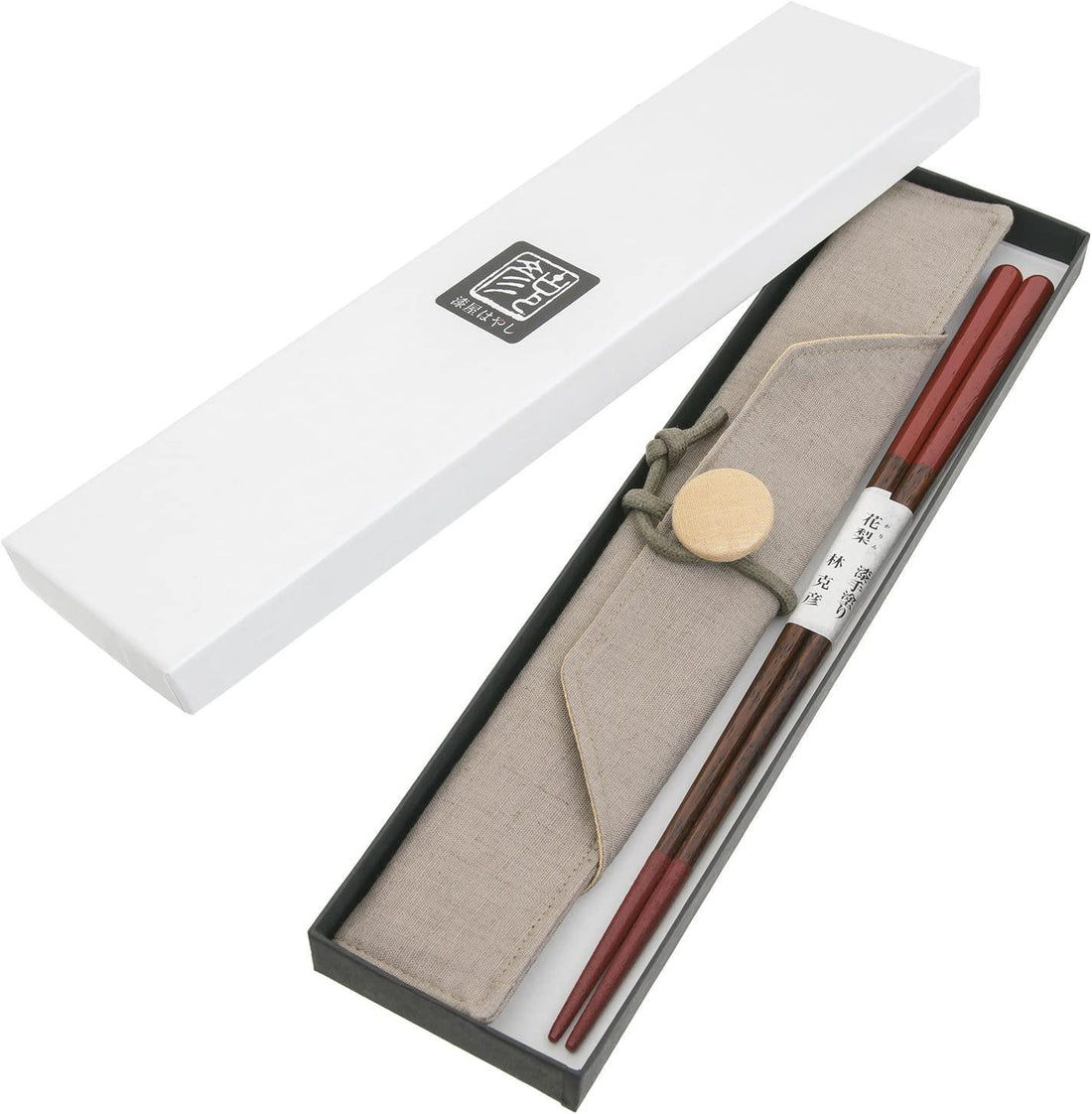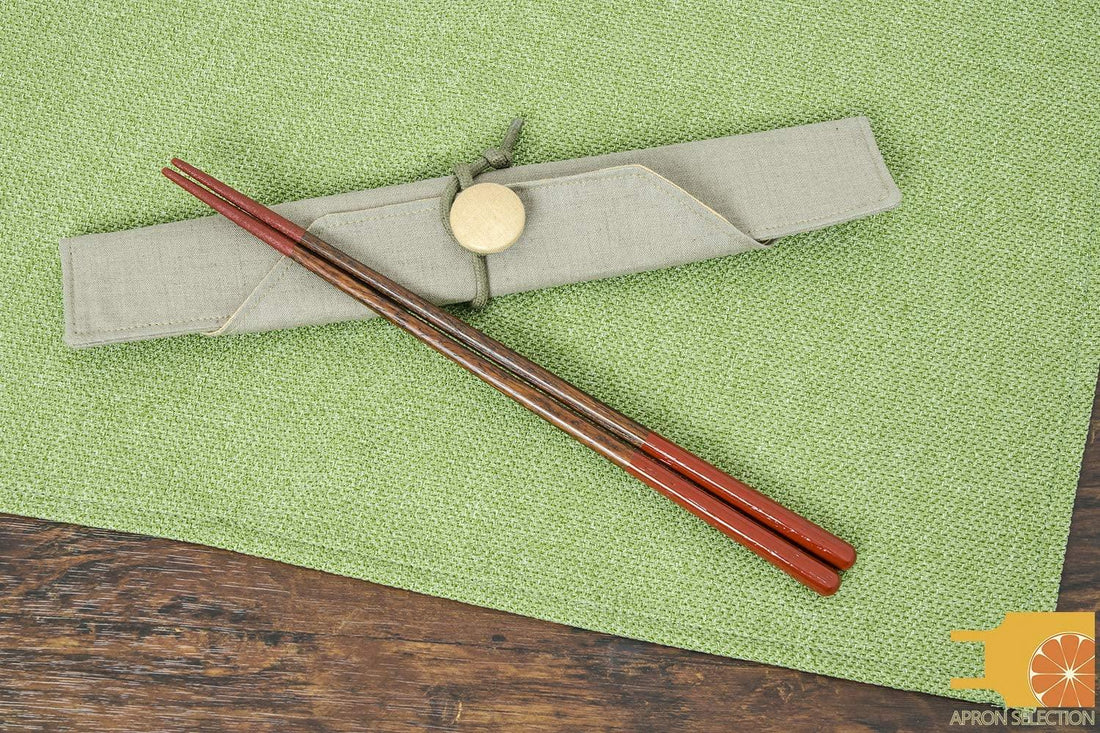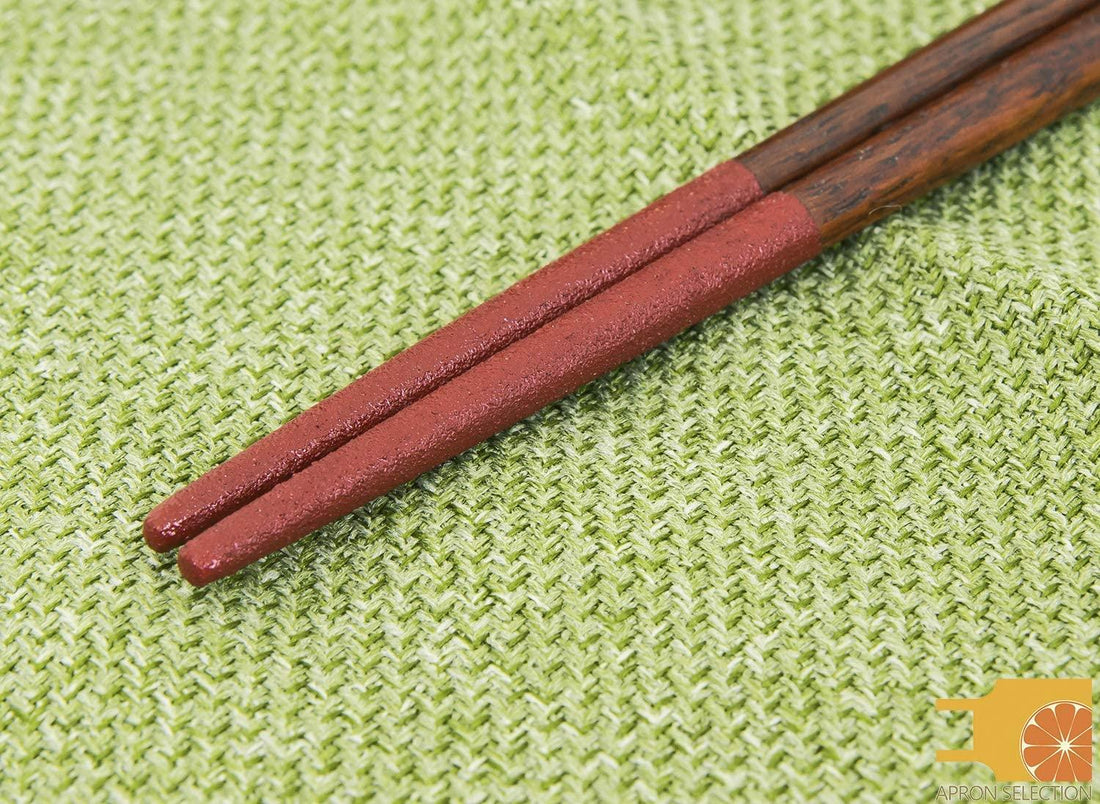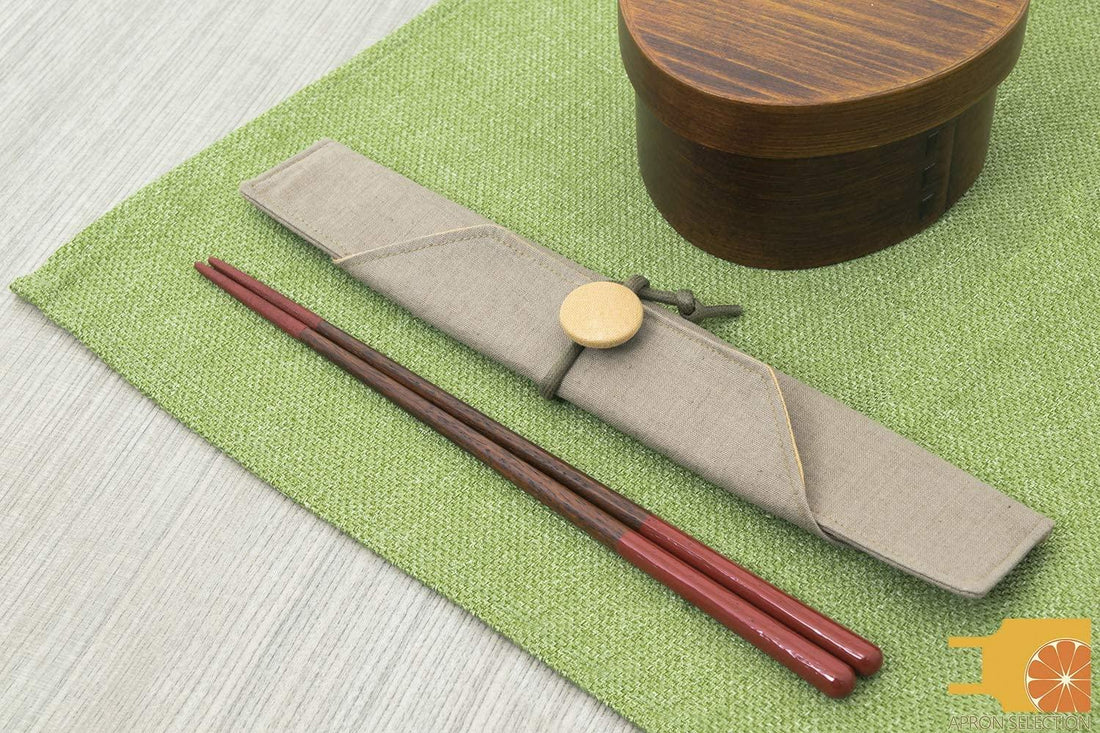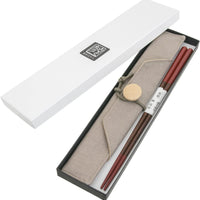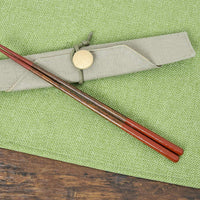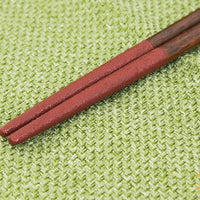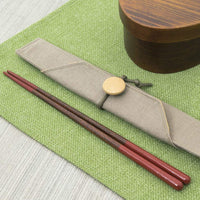 Japanese Lacquered Natural Wooden Chopsticks
Smooth Surface - A set of Japanese Urushi coated chopsticks and fabric chopstick holder in gift box. You can carry chopsticks everywhere and you can enjoy using them at home, school, college, office, or at any Chinese or Japanese Restaurant.! You can use these chopsticks for a long time.
Japanese traditional craft - "Shikki(Japan)" is the name of products which are lacquered Urushi. Among them, this "Kisyu Shikki" is one of the most famouse lacquerwares in Japan. In 1978, Kisyu Shikki received a specification of Japanse traditional handcraft from the Minister of Economy, Trade and Industry. Only products that is made by traditional craftsmen certified by the Minister, and made in specific area of Wakayama, Japan is allowed to use "Kisyu Shikki" name.
Handmade - Craftsman Japanese traditional craftsman, Hayashi Katsuhiko lacquers Urushi on these series of chopsticks one by one. Smooth, glossy surface and beautiful coloring will make your lunch or dinner time more enjoyable!
Dimensions - Chopsticks is approximately L9.4" and chopstick holder is L10.2". Using natural wood and Urushi (Japanes natural lacquer obtained from the sap of the lacquer tree ), these chopsticks can be used safely.
NOT dishwasher-safe. Please wash them by hand with soft cloth or sponge. Perfect Gift - We deliver it in gift box. A pair of chopsticks and fabric chopstick holder per box. You can use this everywhere you go. This elaborate and high quality chopsticks will be your favorite item. Adding for yourself, it will be perfect gift or souvenirs for familly, friends, and your work associates!
With Chopstick Holder in Gift Box (Button, Red)
All orders are processed within 1-2 business days. Orders are not
shipped or delivered on weekends or holidays. If we are experiencing a
high volume of orders, shipments may be delayed by a few days. Please
allow additional days in transit for delivery. If there will be a
significant delay in shipment of your order, we will contact you via
email or telephone.
Tab collections
Your product's name
$19.99
Your product's name
$19.99
Your product's name
$19.99
Your product's name
$19.99
Your product's name
$19.99
Your product's name
$19.99