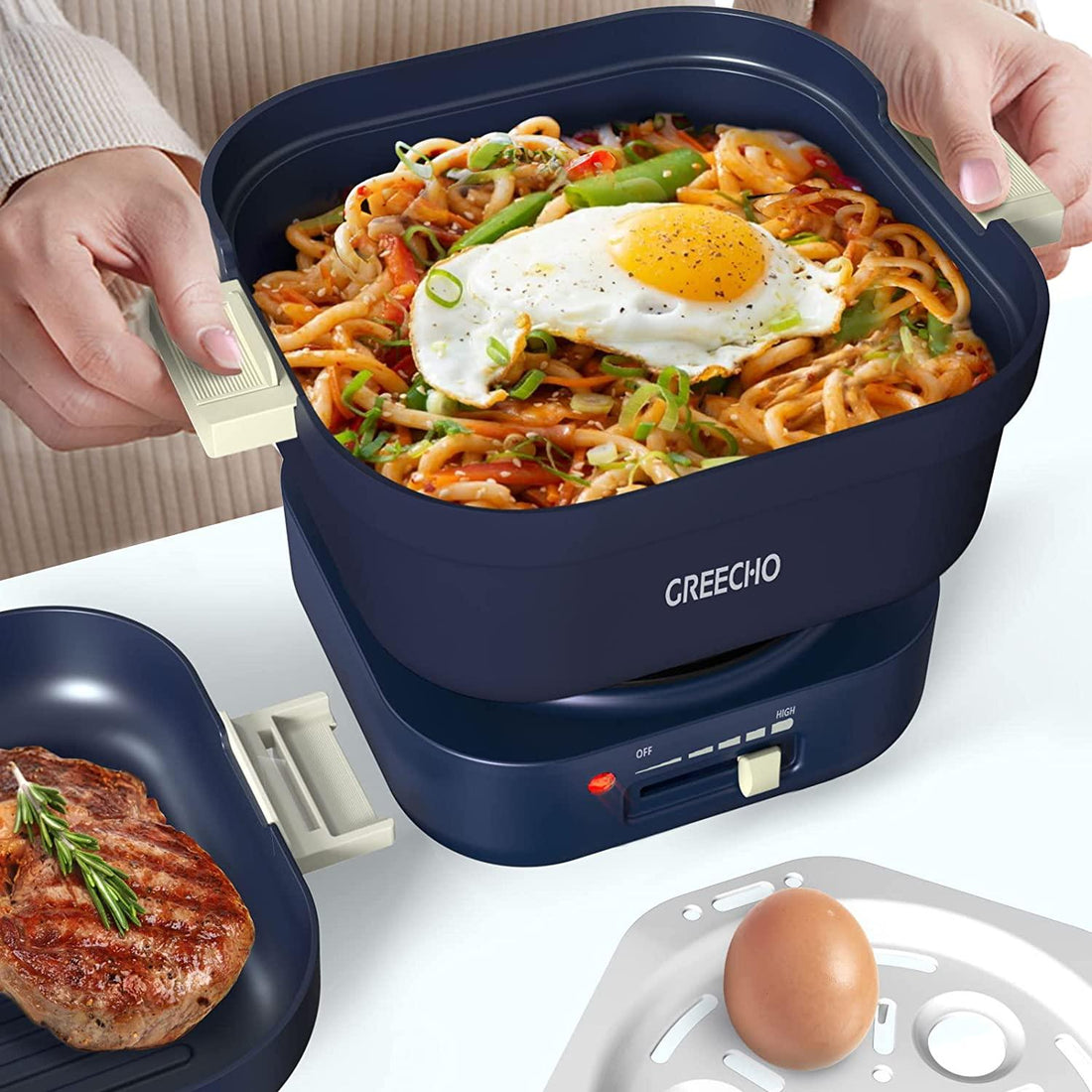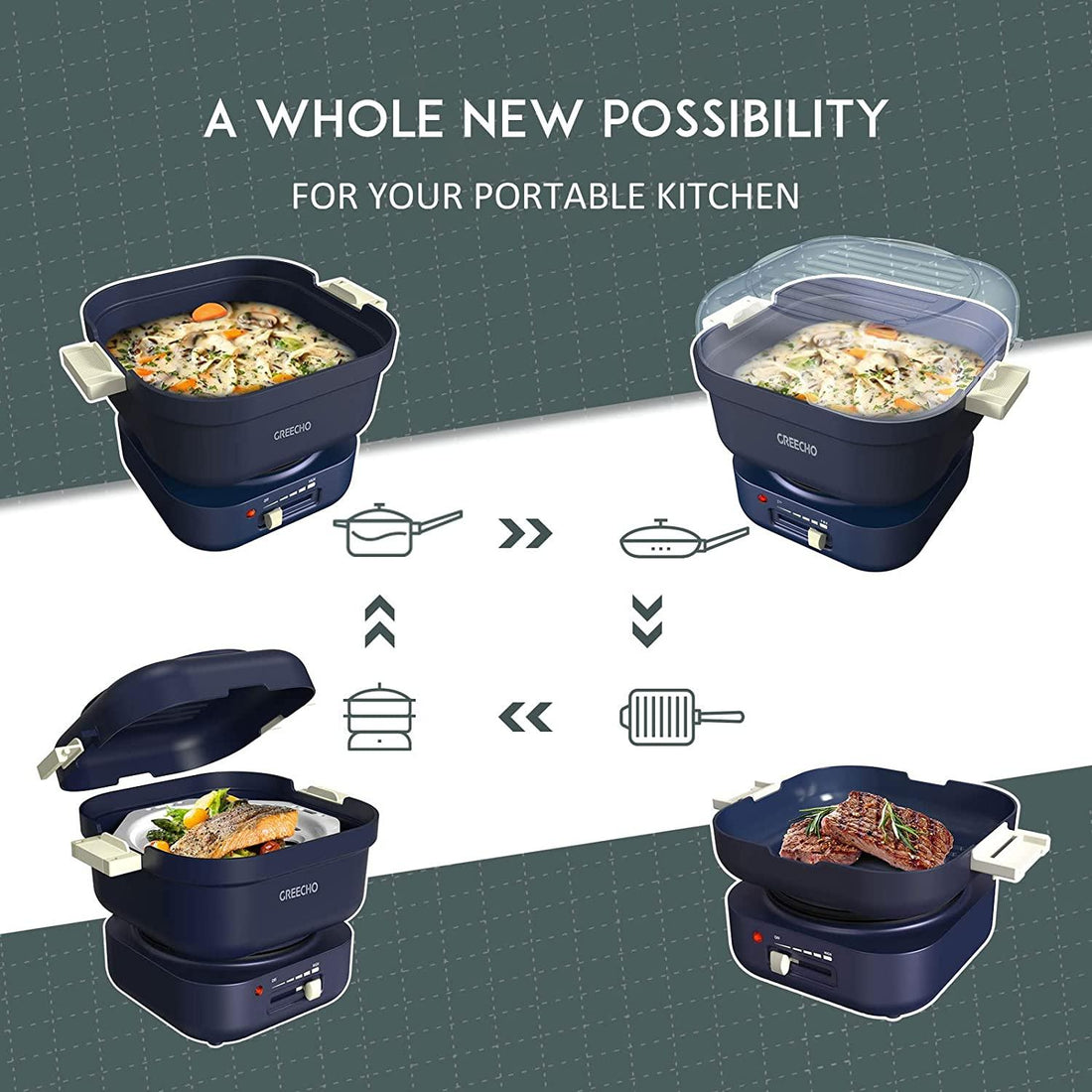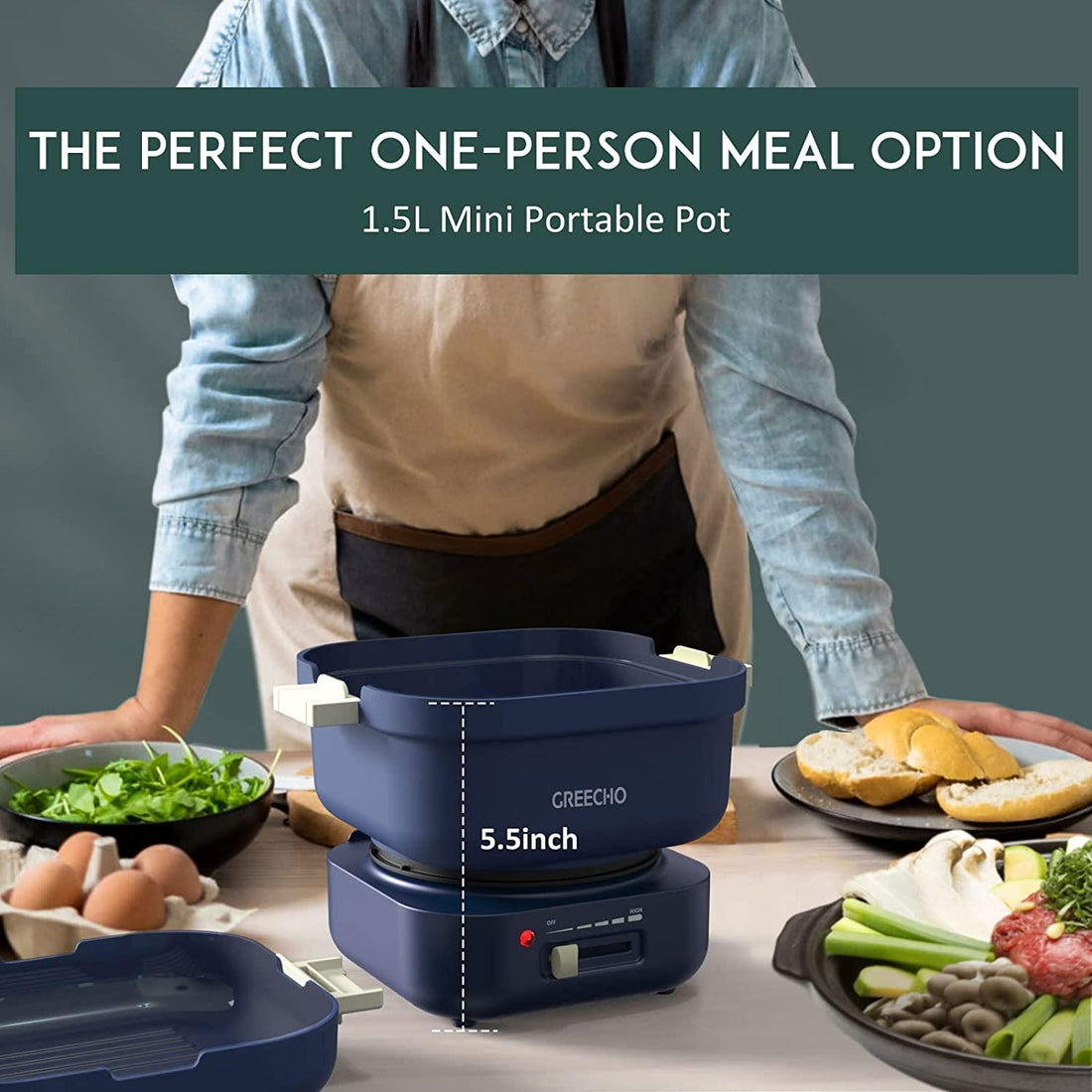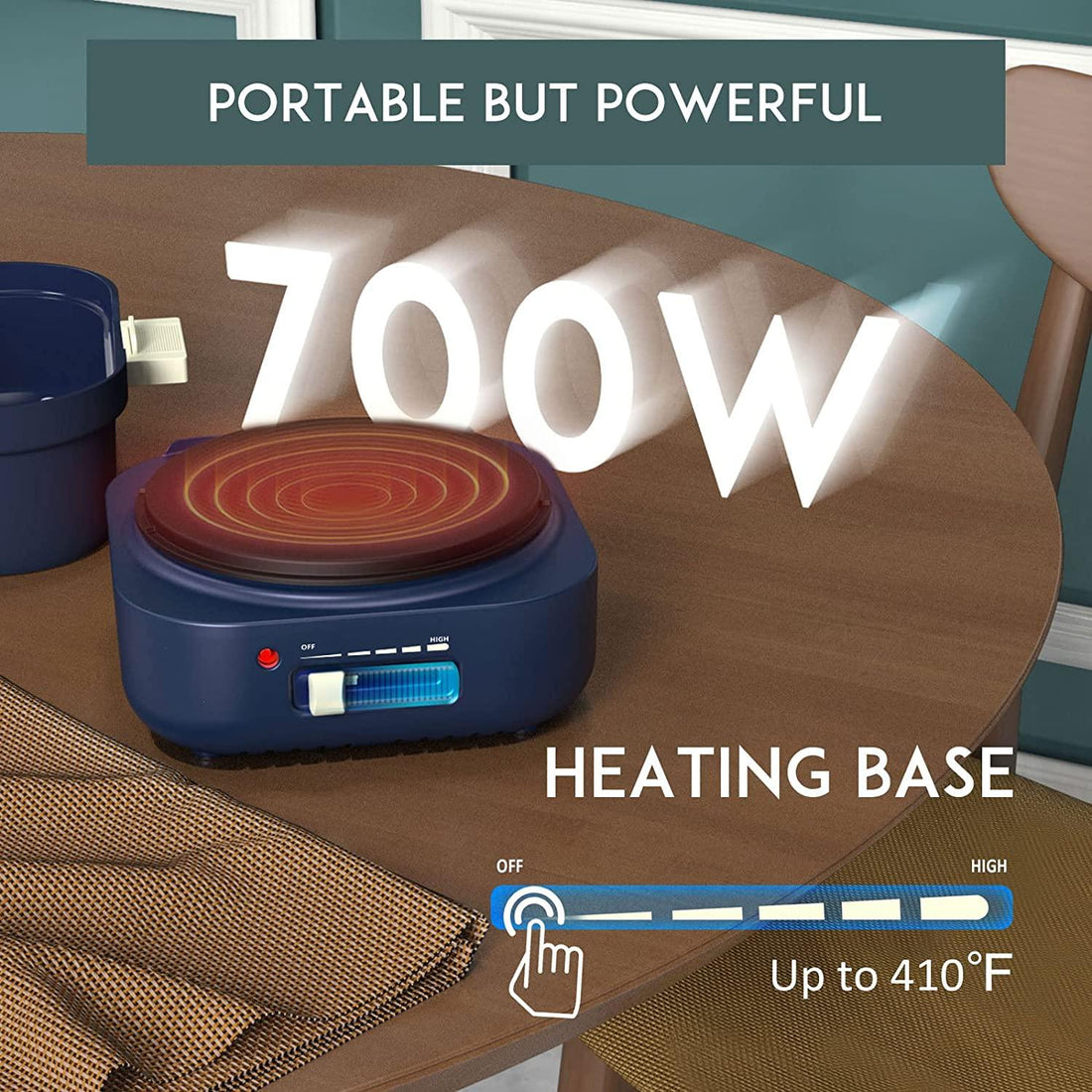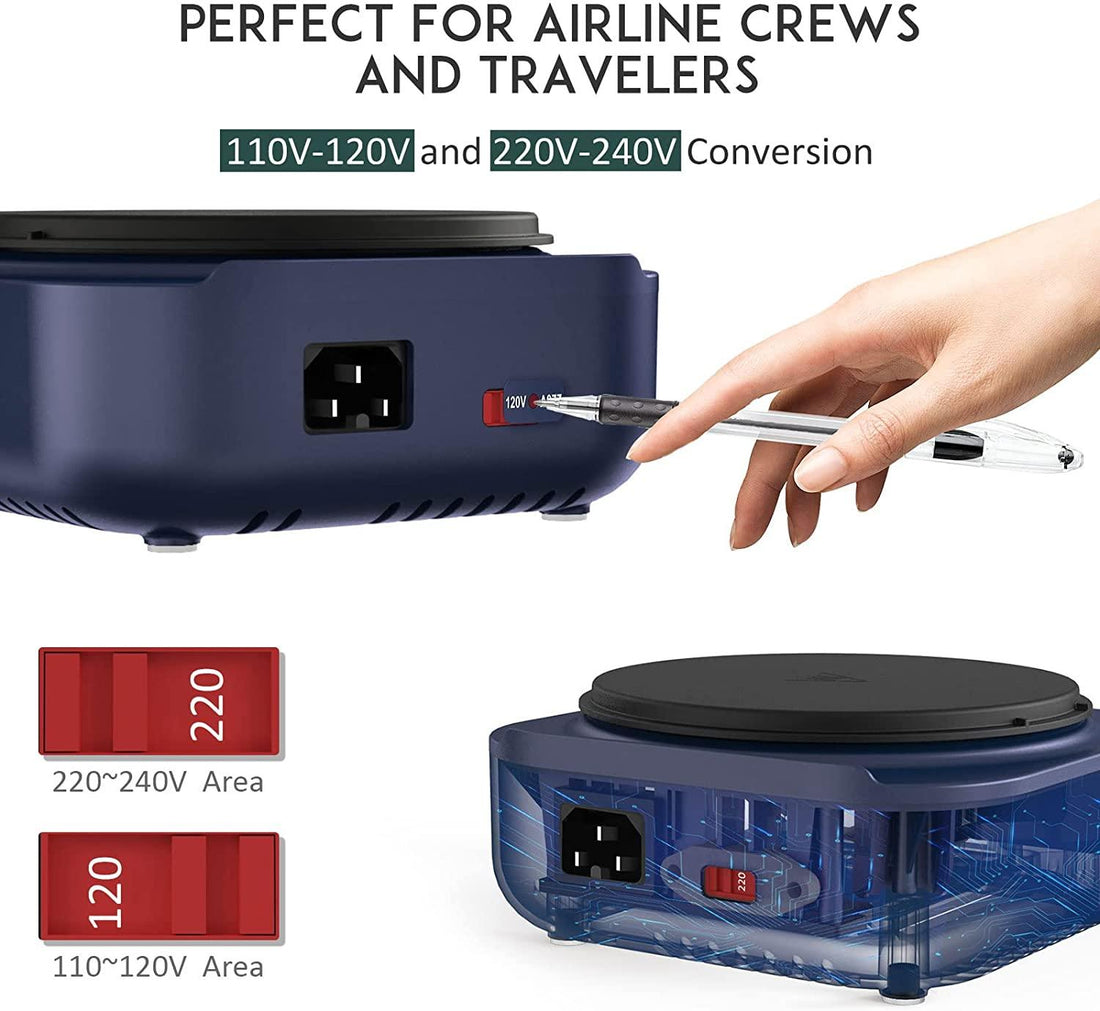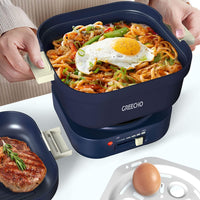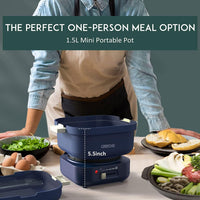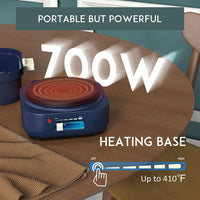 GREECHO 1.5L Mini Hot Pot with Lid and Handle
A Whole New Possibility for Your Portable Kitchen - The first electric hot pot in the world to be recognized by the (IDEA) International design excellence awards. The design of the GREECHO mini hot pot is a multi-purpose personalized kitchen that can be used as a noodle cooker, cooking pot, frying pan even a steamer. Deliciousness soon comes, minutes to cook a meal for you. Mini electric pot is an essential appliance, perfect for camping lovers, ramen lovers, airline crews, and travelers. Genius Split Design for Perfect Space Utilization - The ultimate space utilization makes a perfect combination of the stockpot, frying pan and steamer. It's hard to imagine a portable kitchen in the perfect size ( (9.0" x 7.0" x 6.7") ) . The broader 7 inches diameter wide mouth is convenient for frying, cooking soup and hot pot. Replace with a lid to put down a whole steak, and also equipped with a steam rack to confidently deal with a variety of Chinese and Western cuisine. Everything You Need Has Been Considered - The hot pot electric is not only suitable for different countries' voltage, providing 110V-120V and 220V-240V conversion, but also has 4 temperature levels for you to choose from. Also, the small pot also has overheated protection and dry protection, mini hot pot will automatically shut off when it reaches a certain temperature, cooking every delicious bite you just want to stay in. Healthy and Safety is Our Forever Pursuit - The small pot is coated with a non-stick ceramic glaze, which has a harder texture and is less likely to stick than other traditional non-stick mini hot pot. You can use less oil to cook your food to stay healthy, and can also be cleaned with one wipe. More than this, the electric hot pot and lid are equipped with anti-scalding handles, so you do not have to worry about burning your hands during hot pot cooking. No Worries about any Maintainance after Delicious Meal- The non-stick coating of the hot pot electric can effectively prevent the food in the pot from standing sticky, and when cleaning it only needs to be washed with a mild detergent and dried with a dry cloth. The small pot is also dishwasher safe except for the heating base. Our electric hot pot multiple cooking options and small, cute appearance also make it ideal as a gift for a friend who loves to cook.
4 Mode Multifunction Pot for Hot Pot, Frying Pan, Steamer and Noddle Cooker, 4 Temperature Control Electric Pot with 2 Voltage Conversion & Non-stick Coated, Hot Pot Electric for Ramen Lovers, Airline Crews and Travelers, Matte Blue
All orders are processed within 1-2 business days. Orders are not
shipped or delivered on weekends or holidays. If we are experiencing a
high volume of orders, shipments may be delayed by a few days. Please
allow additional days in transit for delivery. If there will be a
significant delay in shipment of your order, we will contact you via
email or telephone.
Tab collections
Your product's name
$19.99
Your product's name
$19.99
Your product's name
$19.99
Your product's name
$19.99
Your product's name
$19.99
Your product's name
$19.99